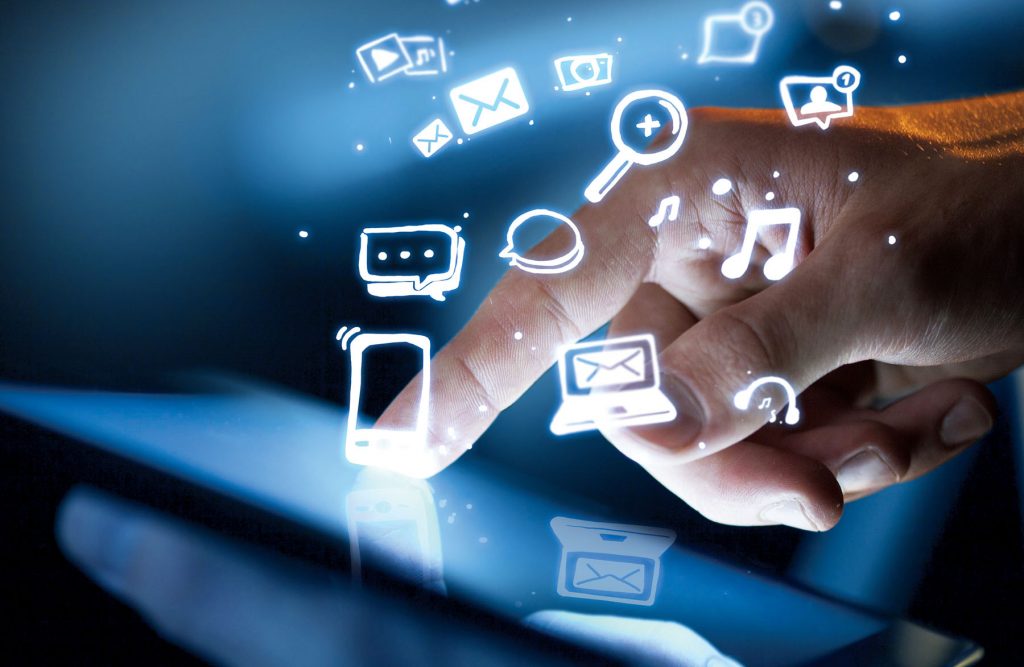 Mobile now represents nearly two of every three digital media minutes, and mobile app use alone now constitutes the majority of overall use. The shift from desktop to mobile has created a new series of challenges brands need to overcome in order to achieve success.
A recent guide, compiled by Google entitled "Micro-Moments: Your Guide to Winning the Shift to Mobile" details how brands must first anticipate the micro-moments for users in their industry and then commit to being there to help when those moments occur. Second, they must be relevant to consumers' needs in the moment. Finally, they say "Be Quick". "They're called micro-moments for a reason. Mobile users want to know, go, and buy swiftly. Your mobile experience has to be fast and frictionless."
These "micro-moments"– where we reflexively reach for our smartphones, are becoming increasingly important to consumers, and therefore, to the brands marketing to them.
The ability to "know" or "watch" just about anything almost instantaneously is creating the expectation to "have" and "do" anything almost instantaneously. Recognizing this need and being able to satisfy it represents enormous opportunity for brands to occupy that space, and satisfy that need.
Of course it's true for online purchases, but people want all of the information the web has to offer, at their fingertips, even when they're standing in a store trying to decide what product to purchase. Eight in ten smartphone users say they do this, and one in ten purchases something other than what they'd initially planned on, based on what they learned on their device in these moments.
Let's take a look at three ways you transform your digital marketing efforts to win the mobile consumer:
1. Understand consumer app usage
Mobile app use now constitutes a majority of overall digital media use. App usage remains highly concentrated with "top-five" apps accounting for 80-90 percent of usage time, according to comScore. Brands need to be monitoring their local presence on top-five apps like Facebook, Google, Yelp, etc., as this is where the majority of mobile impressions are. Managing each and every one of your stores locations on these platforms is important for engaging with fans and driving new customer acquisition at the store level. For instance, maintaining accurate store hours and lat/long data across all your locations so that consumers can find accurate store information and navigate to the nearest location.
App usage remains highly concentrated with "top-five" apps accounting for 80-90 percent of usage time, according to comScore.
App use greatly outpaces browser use 9-1, in the mobile realm. The majority of digital interactions, regardless of specific platform, now occur through intermediaries.
2. Localize your advertising efforts
Ads that are customized to consumers' location, and that are directly relevant to them, are not only appreciated, they're expected. In fact, eighty percent of people state they expect just that. Localized ads are also more effective for the following reasons. They enable marketers to maintain brand control and ensure brand compliance, they increase relevancy through customization, they improve speed to market, and they reach local prospects with better targeting and personalization.
According to the CMO Council's report "Localize to Optimize", one in four marketers is spending fifty percent of marketing budgets on local programs and promotions. Nearly half of marketers agree that localized marketing is critical to business growth.
Why not "win the mobile moment", and influence consumers at the exact time and at the precise place they are searching for what you have to offer.
Online marketing and promotions influence fifty percent of in-store sales. Businesses have also reported a seventy-four percent increase in foot traffic and a fifty-six percent increase in visit- frequency when they utilize location-powered CPG ads.
3. Engage your customers on their terms
Winning in the age of the consumer means creating meaningful consumer interactions, which are undeniably important. Harnessing the power of, and expectations for social media as a means by which to interface with your clientele, is an integral component in achieving this goal. Platforms like Facebook and Twitter have augmented and often supplanted the traditional, phone-based contact center. Now, especially among younger consumers, social is the go-to channel for clients when they have a question or a concern.
There are some significant differences in expectations to consider when it comes to social media as a customer service channel. Research from Lithium Technologies found more than seventy percent of Twitter users expect brands to respond to them within an hour following a tweeted question or complaint. The expectations for other popular networks like Facebook weren't identical, but in general, customers expect a quick response. Traditionally appropriate response times of many hours or days are often unacceptable.
Social media listening tools can help make this a reality. Social media monitoring tools are an indispensable means by which to see how you're being seen. They can track your brand's mentions, help you to monitor your online conversations, and quietly and unobtrusively learn about your customers and how they feel about what you're offering.
Source: Erika World | June 16, 2016, momentfeed.com